Address: 
6214 Morenci Trail, #203
Indianapolis,  Indiana
​xushomo@gmail.com
info@shomoimmigrationlaw.com
19 Years Experience Multilingual Immigration Attorney
Telephone:
(317) 217-8548 (Engllish, Español Spanish, Français French, Русский Russian)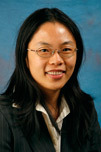 Personal service at reasonable prices!
许红江,注册会计师,  博士
Hongjiang Xu, CPA, PhD
If you have any questions, please do not hesitate to send us a message. We reply within 24 hours !